Prices incl. VAT
Indirect Fiber 100 Megas
Prices incl. VAT
Indirect Fiber 300 Megas
Prices incl. VAT
Indirect Fiber 500 Megas
What is
Wannahop?
We are your telecommunications operator in Palma de Mallorca. A local company that stands out for its rural internet with the capacity to provide wireless connection to more than 20,000 homes on the island.
We stand out for being pioneers in using the 5th generation Massive MIMO / Multi-user Beamforming, a system that multiplies the benefits that homes receive, making possible the best high-speed tariffs at the most competitive price together with a quality technical service that carries out an individualised follow-up of each customer, adapting to their needs.
Does it arrive at
my adress?
To find out if our service reaches your home we will need you to contact us using the form you can find here or by Whatsapp with the address information of the property on +34 697 80 69 42.
Do I have to pay
discharge??
No, registration is free for our fibre optic service.
Is there
permanence?
Our fibre optic service has a 12-month permanence.
Can I apply for fixed IP service?
Yes, please contact us for prices and conditions.
Does it include the technical assistance?
Yes, technical assistance is included in the service fee. Provided that the incident is real and is due to reasons attributable to us.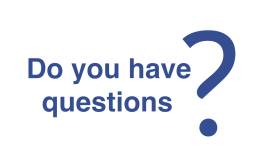 Does it arrive at my address?
Do I have to pay discharge?
Can I apply for fixed IP service?
Is technical assistance included?
Do you have any questions?
Coming soon!
Leave us your request and we will let you know when it is available in your area.